Wellness Center
Aki Kurose Wellness Center
The Kaiser Permanente Wellness Center serves the Aki Kurose community's medical and health needs. Parents must register their students with the Wellness Center, in order to receive services. Forms are available in the Wellness Center at Aki Kurose.
Wellness Center Staff
Students can be seen at the Wellness Center by Ms. Shoshana, our Nurse Practitioner, or Ms. Vero, our Mental Health Counselor. To schedule an appointment, call 206-326-2141.
Who can be seen at the Wellness Center?
At Aki Kurose Wellness Center, students may be seen by appointment with consent from their parents, during school hours or after school. Teens of any age may be seen for confidential reproductive health care services (birth control, exams). Mental health services are available without parent consent for teens age 13 and over [Reproductive Privacy Act, RCW (9.02)].
The Aki Kurose Wellness Center is sponsored by Kaiser Permanente in partnership with Public Health, Seattle and King County. School-based health centers are provided in part by the voters of Seattle through the Families and Educational Levy.
We are providing telephone visits, video visits and in-person care for students. By appointment only.
Services are free to students
What kinds of services are offered?
Primary Care
Sports physicals
Vaccines
Check ups: physical exams
Acne and eczema
Allergies and asthma
Women's health care
Mental Health
Feeling blue
Stress and depression
Relationships problems
Self-esteem
Family conflict
Peer pressure
Healthy habits
Health Education
Growth and development
Nutrition
Healthy relationships
Sexual health and education
Tobacco and drug abuse prevention
Referrals to community resources — Including health insurance, drug and alcohol treatment, mental health care, and chronic illness care — are also available.
Registering for Services
An online form is available for parents/guardians that want to register their students.
Wellness Center News
Wellness Center News – December Announcements Students can be seen at the Wellness Center by Ms. Shoshana, our Nurse Practitioner, or Ms. Vero, our Mental Health Counselor. To schedule an […]
Wellness Center News – November Announcements Students can be seen at the Wellness Center by Ms. Shoshana, our Nurse Practitioner, or Ms. Vero, our Mental Health Counselor. To schedule an […]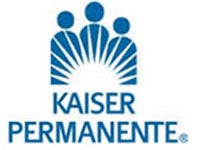 Wellness Center News – October Immunizations The following vaccines are recommended for Preteens and Teens. Students can check their immunization status at the Aki Kurose Wellness Center. Meningococcal HPV Covid-19 […]