Community Partners
Community Partners and Support
City Year
City Year unites young people of all backgrounds for a year of full-time service, giving them the skills and opportunities to change the world.
As tutors, mentors and role models, these diverse young leaders make a difference in the lives of children, and transform schools and neighborhoods in 19 U.S. locations and one in Johannesburg, South Africa. Just as important, during their year of service corps members develop civic leadership skills they can use throughout a lifetime of community service.
Major corporations and businesses participate in our mission by serving as strategic partners, team sponsors, and national leadership sponsors.
Together we're building a citizen service movement that is larger than our organization, our lifetime, and ourselves.
---
Seattle Parks and Recreation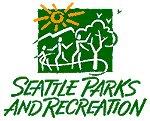 Community Learning Center at Aki Kurose Middle School
Seattle Parks and Recreation coordinates the CLC under the Families and Education Levy. The CLC coordinates enrichment and recreational after school programs, academic intervention support for identified students through our Extended Day math and literacy classes, academic camps during school breaks, as well as a summer learning academy for identified students.
Please see our After School Programs page for more details.
For additional information about programs or registration instructions, please contact the CLC Coordinator Mike Browne at 206-252-7711 or via email mlbrowne@seattleschools.org
---
Communities in Schools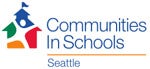 Communities in Schools at Aki Kurose provides one-to-one services such as academic help, basic needs like food and clothing, physical and mental health care, mentoring, or college and career preparation help individual students overcome barriers to success at school. They also collaborate on school-wide offerings like bully prevention assemblies and after-school enrichment meet broad student needs. For more information about their work at Aki, please contact: Dieu Nguyen, dnguyen@cisseattle.org or 206-252-7743.
---
Kaiser Permanente
The Kaiser Permanente Wellness Center serves the Aki Kurose community's medical and health needs. Parents must register their students with the Wellness Center in order to receive services. Forms are available in the Wellness Center at Aki.
---
InvestED
InvestED provides funding that supports the efforts of secondary schools throughout Washington state. We partner with 660 schools and assist more than 16,500 students with small amounts of short-term, item-specific, need-based funding – items such as shoes, coats, glasses, sports equipment, and academic fees.
Our mission is to provide immediate help for students in need. Our goal is to encourage students to stay in school, return to school, or get involved within their learning community.
You can help students in your community. Just click the Donate button located at the top of this page. InvestED is a 501 (c) (3) organization.
---
Sound Health
Sound Health in partnership with the Nesholm Family Foundation supports Aki Kurose through the Middle School Support Program. This program brings together expertise and resources from Sound Health to provide support for those students who are struggling with the academic and social-emotional challenges of middle school. Aki is lucky to be one of only three Seattle middle schools benefiting from this program. In the past thirteen years, the program has served over 1,000 Aki students. The Middle School Support Program provides a full-time child mental health professional, called the Care Coordinator, onsite at Aki. We are fortunate to have Torrey Allen Wykowski, here at Aki. If you are interested in learning more about the mental health services available at Aki please contact Torrey at tlallen@seattleschools.org or 206-302-2564.