Wellness Center News – February 2023
Posted on: February 14, 2023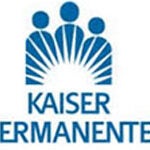 Wellness Center News – February 2023
Announcements
Students can be seen at the Wellness Center by Ms. Shoshana, our Nurse Practitioner, or Ms. Vero, our Mental Health Counselor. To schedule an appointment, call 206-326-2141.
Upcoming Groups
Kindness Alliance Social Justice Group will be on Wednesdays from 2:30-3:55 starting again in March. To sign-up, please visit "After School Programs" on the Aki Kurose website. Groups led by Ms. Shoshana, Ms. Vero, and Ms. Marcelene.
February is American Heart Month
Heart disease is the leading cause of death for both men and women in the United States. About 90 percent of middle-aged people and more than 74 percent of young adults have one or more risk factors for heart disease, such as diabetes, high blood pressure, high blood cholesterol, or being a smoker or overweight. Having multiple risk factors increases your risk for heart disease.
Follow these heart healthy lifestyle tips with your friends, family, coworkers, and others in your community and you'll be heart healthier for it:
Be more physically active.
Maintain a healthy weight.
Eat a nutritious diet.
Quit smoking.
Reduce your stress.
Get enough quality sleep.
Track your heart health stats.
You don't have to make big changes all at once. Small steps will get you where you want to go.
Covid Booster
Should I get an updated Covid-19 Booster? There is an updated Covid-19 booster that targets Omicron variants. Anyone five and older can get one if they have completed their first vaccination series. Click on the link to read an article that is a featured post on the Public Health Insider blog to learn from an expert about the benefits of getting an updated Covid-19 booster.
The Covid-19 booster and flu shot are available for free at the Wellness Center. If you are interested in your child getting the vaccine(s), a signed consent form needs to be completed by a parent/guardian(s). A Vaccine Consent form can be picked-up at the Wellness Center.
Sign-up for Sports Physicals at the Aki Kurose Wellness Center
Spring is just around the corner and the following sports will begin – Co-ed Track, Boys Soccer and Girls Volleyball. Is your child interested in participating in spring sports? Sports are a wonderful way to help your child develop physical skills, get exercise, make friends, have fun, learn teamwork, learn to play fair, and improve self-esteem.
Did you know sports physicals can done at the Aki Kurose Wellness Center for registered students for free? Sports physicals need to be requested at least 2-3 weeks prior to the start date of the sport, otherwise the physical may not be able to be completed in time for try-outs. Sports physicals are valid for 24 consecutive months.
To access services, parents/guardian(s) need to complete a registration packet. Stop by the Wellness Center to get a registration packet or register online. Access the Registering for Services online consent forms
Please call 206-326-2141 if you have any questions or to schedule a sports physical.
To find out more information about representing Aki Kurose on the Court, the Field, or the Park – please visit the Aki Kurose website Athletics page or contact the Athletic Director: David Nelson: dlnelson@seattleschools.org
Wellness Center Staff
Shoshana Mirel – Nurse Practitioner
Vero Sage van Leuven– Mental Health Counselor 
Lisa McDonald – Program Coordinator 
Marcelene Dorian-Richardson – Health Educator