Family Welcome Nights
Posted on: August 9, 2023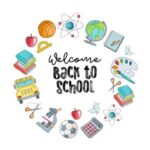 Please come and join Aki Kurose Staff and community members as we launch the 2023-2024 school year. Students and families are invited to come to meet our Administrative Team, Community-Based Organizations, and Support Staff and learn about Aki's academic programs and resources. A BBQ meal and free school supplies will be available. This event will be held on the back playfield. We look forward to seeing you there.
6th Grade Students and Families – Tuesday, August 29th from 4:30-6:30pm
7th & 8th Grade Students and Families – Wednesday, August 30th from 4:30-6:30pm
This event is sponsored by Title I.