Wellness Center News
Posted: | Updated:
September 2021 Newsletter
Welcome back to school! We are looking forward to seeing you at the Aki Kurose Wellness Center for the following services: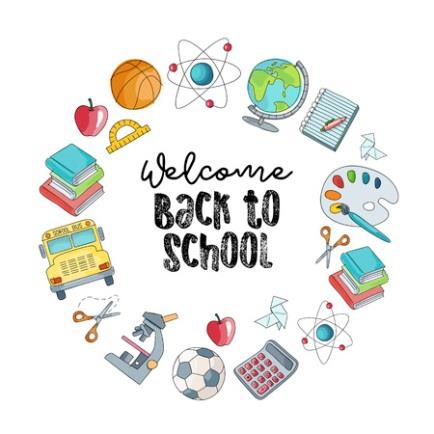 Announcements
Students can be seen at the Wellness Center by Ms. Shoshana our Nurse Practitioner, or Ms. Vero, our School Based Counselor. To schedule an appointment, please call (206) 326-2141.
Fall Sports – Girls' Soccer and Ultimate Frisbee
The forms for fall sports are located on the Aki Kurose website – Athletics page. If you would like to schedule a sports physical at the Wellness Center, please call (206) 326-2141
Primary Care
Sports physicals, vaccines, check-ups (physical exams), colds, flu, infections, acne, eczema, allergies, asthma, health education and more.
Mental Health
Feeling down, stress, depression, relationship problems, self-esteem, family conflict, peer pressure.
Health Education
Growth and development, nutrition, healthy relationships, sexual health and education, tobacco and drug use prevention.
---
Mindfulness Activity: Tense and Release Muscle Relaxation
Mindfulness has become increasingly popular in recent years and there's a good reason why. Research suggests that mindfulness is useful for well-being, physical health and mental health. Sometimes, all you need is five minutes of self-care to feel better.
Try this: Starting at your feet, gently squeeze the muscles in the feet by tightening them, then slowly releasing. Next squeeze the large muscles in the calves for 5 seconds, then gently release. Work your way up the body, squeeze the thigh muscles for 5 seconds, then gently release. Continue moving up the body for more relaxation. Take a few deep breaths. How do you feel?
---
COVID-19 News
The Covid-19 vaccination is one of the most important tools to keep you healthy and help end the pandemic. Several vaccines are authorized for emergency use or fully approved by the U.S. Food and Drug Administration (FDA). The Pfizer vaccine has been approved by the FDA for ages 16 and up, and has been approved for emergency use in children ages 12-15.
It remains important to get vaccinated if you qualify, continue to wear masks, socially distance, and wash your hands frequently to keep everyone healthy. For more information about the Covid-19 vaccine and other important information, click here: https://www.doh.wa.gov/Covid19/Vaccine
---
Wellness Center Staff
Shoshana Mirel – Nurse Practitioner
Vero Sage van Leuven – Mental Health Counselor
Lisa McDonald – Program Coordinator
Marcelene Dorian-Richardson – Health Educator